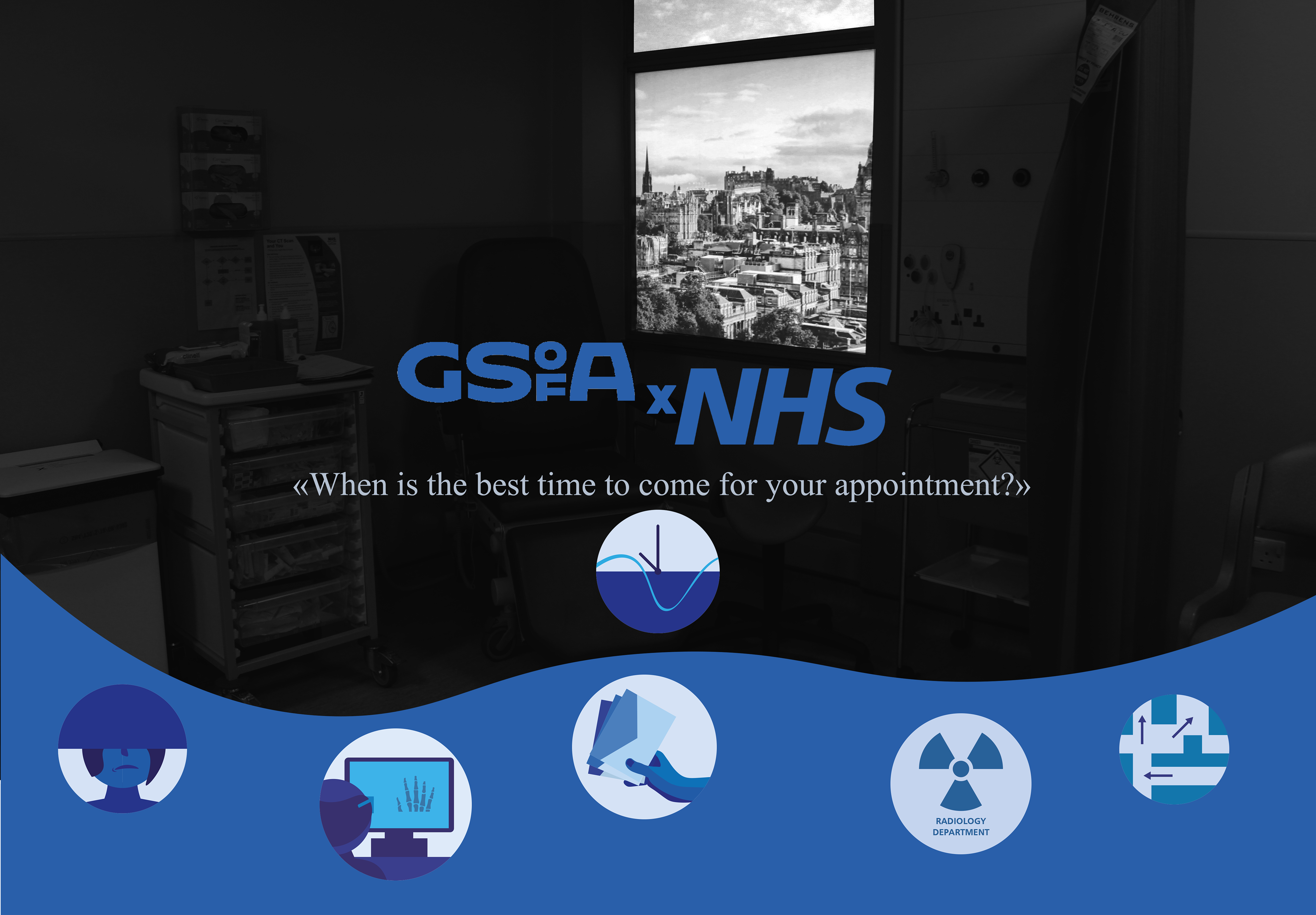 Behavioural Research, Wireframing, Information Architecture
Maria Marinescu-Duca, Cameron Hogg
In collaboration with the NHS we were asked to explore the terrain of Radiography, communicate our understanding of it as the department stands at the moment and develop new design opportunities and strategies where the issues raised in our explorations may be addressed. 
After developmental workshops and inductions, the he project was initiated with site visits to 
the Radiology Department of the Western General Hospital, Edinburgh.
Split into three self-designated teams, we shadowed the medical and administrative staff, observed and interviewed patients as well as mapped the layout of the Department in the context of the Hospital.

​​​​​​​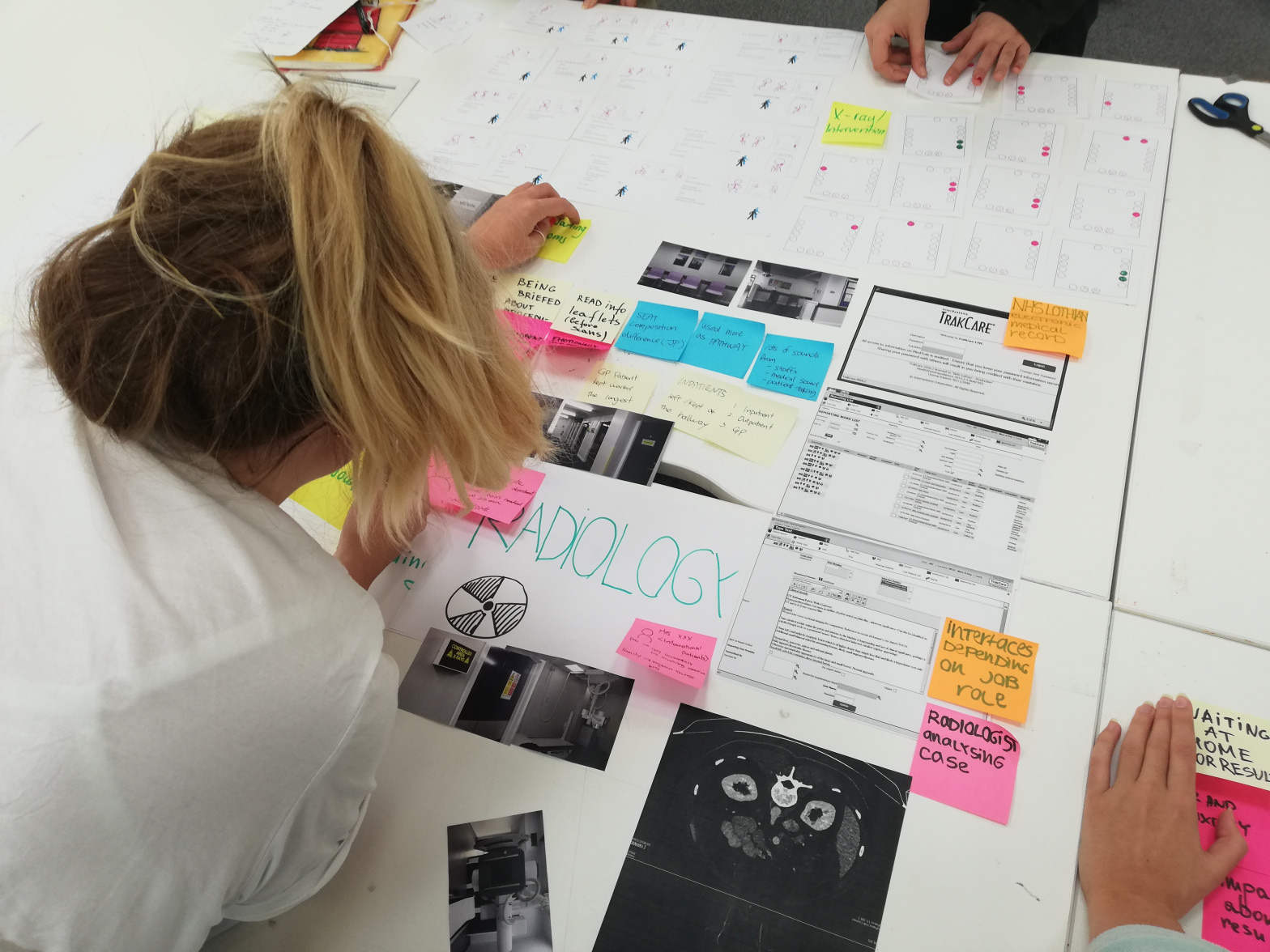 One of the most utilised modes of communication we found was

the X-ray appointment letter

:
X-ray appointments do not permit a specific time slot, it is rather a period of 30 days where the patient can drop in to get their scan done. 

Through comments from both the staff and patients we concluded it was important to develop a tool that can aid this process. We explored the possibility of making appointments for this service but realised that it would be better suited to work with the system as is.
Thus, we created

a time chart

that can be part of the appointment letter, as less as included in the institution's website, detailing the busy hospital times.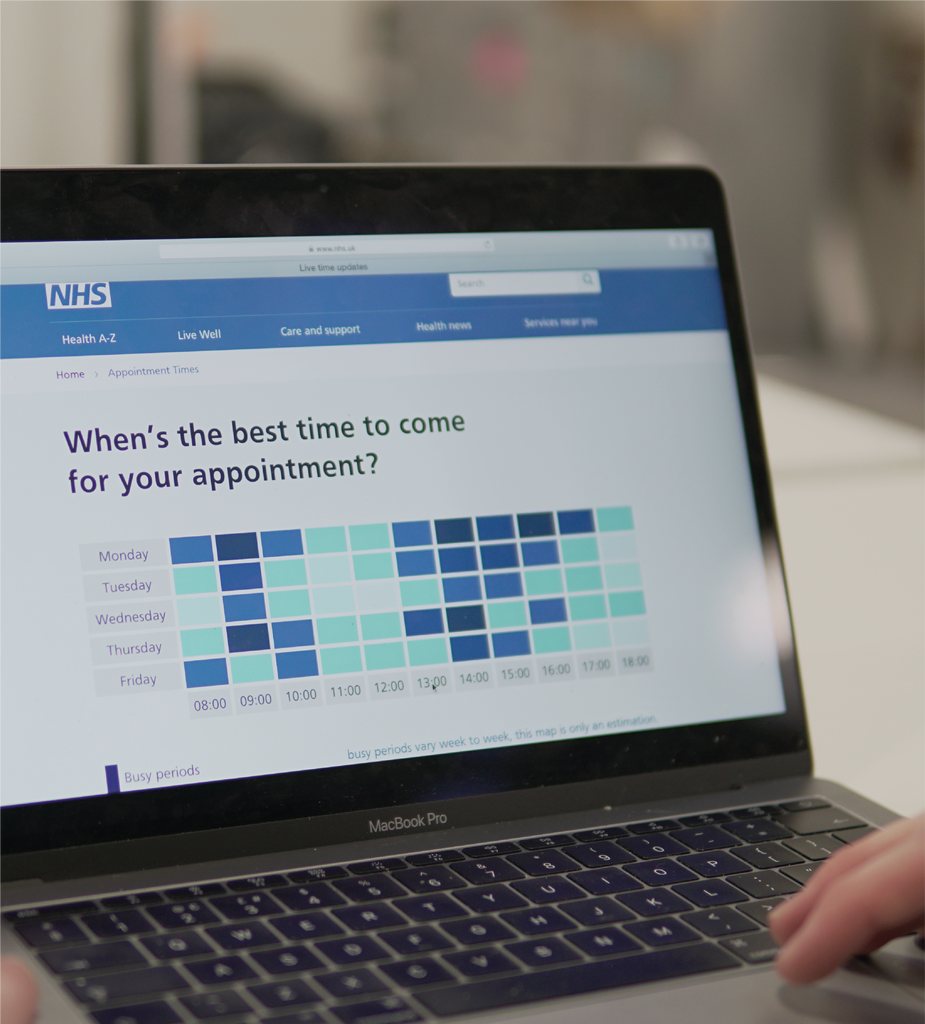 Within our team Cameron and I focused on the institution's direct communication with patients

, either analogue or digital. We felt it was necessary to create a visual representation of the patient journey that is accessible and easy to communicate. Synthesising the steps we have been researching we illustrated a clear version of the patient journey. Any other existing documents in the department detailed on patient pathways that are complex and not applicable to this specific scenario, thus illustrating this simple journey made a big difference.
Prior to COVID-19 we were working on tweaking the letter to  suit the departments existing data with the General Hospital Innovation department wanting to  use it as its main patient communication for X-ray appointments.
It was important that the content was not presented as a set of data, we wanted to

simplify

it whilst keeping the content intact; 
preserve the data

, but lessen the complexity of charts and numbers

, alleviating the anxiety

.
​​​​​​​
For more information on this project you can read my project journal below.