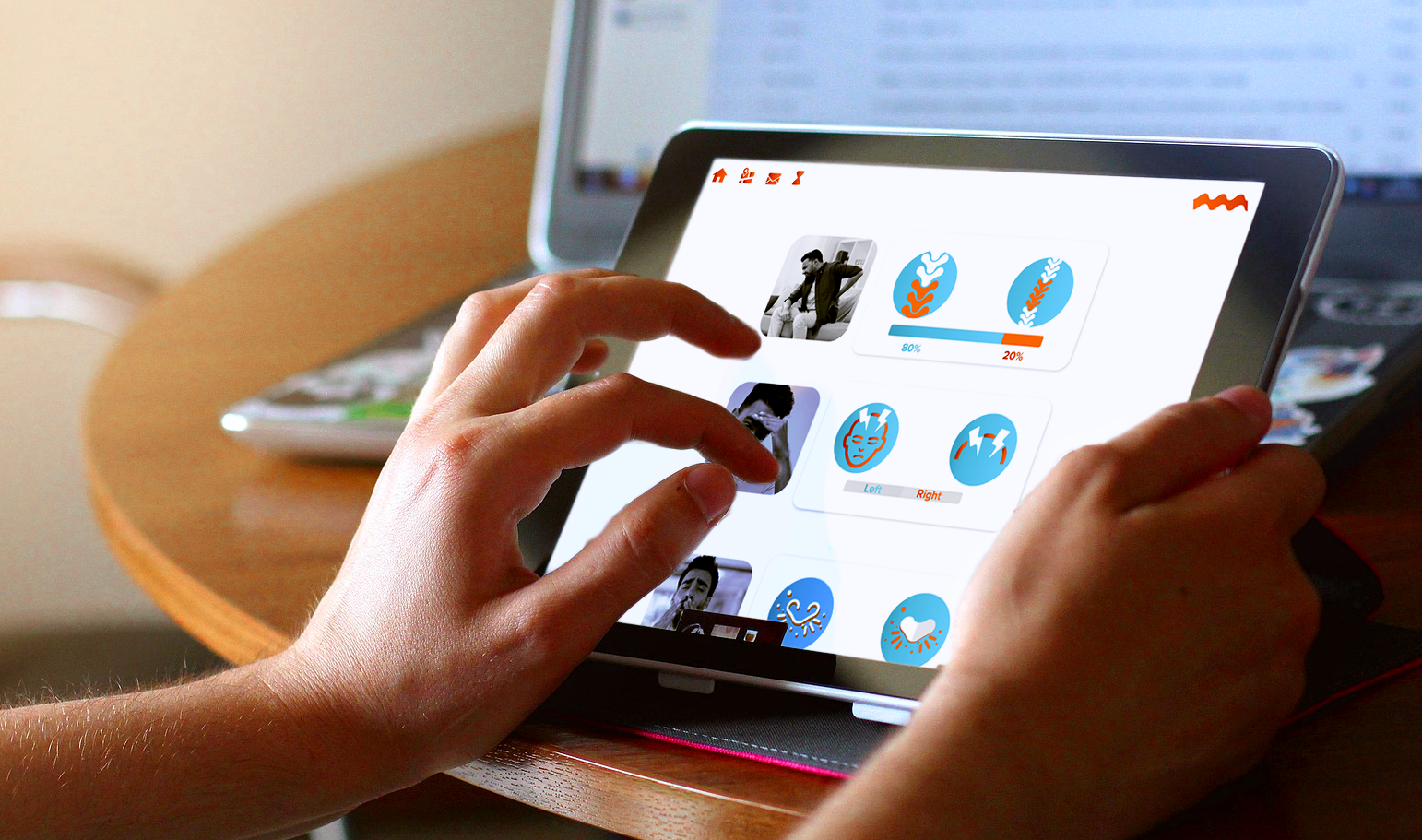 Project Lead, Prototyping, Wireframes, Speculative Research
Maria Marinescu-Duca, Axelle Julien, Choon Wang, Calum 
Maria Marinescu-Duca (part II, solo)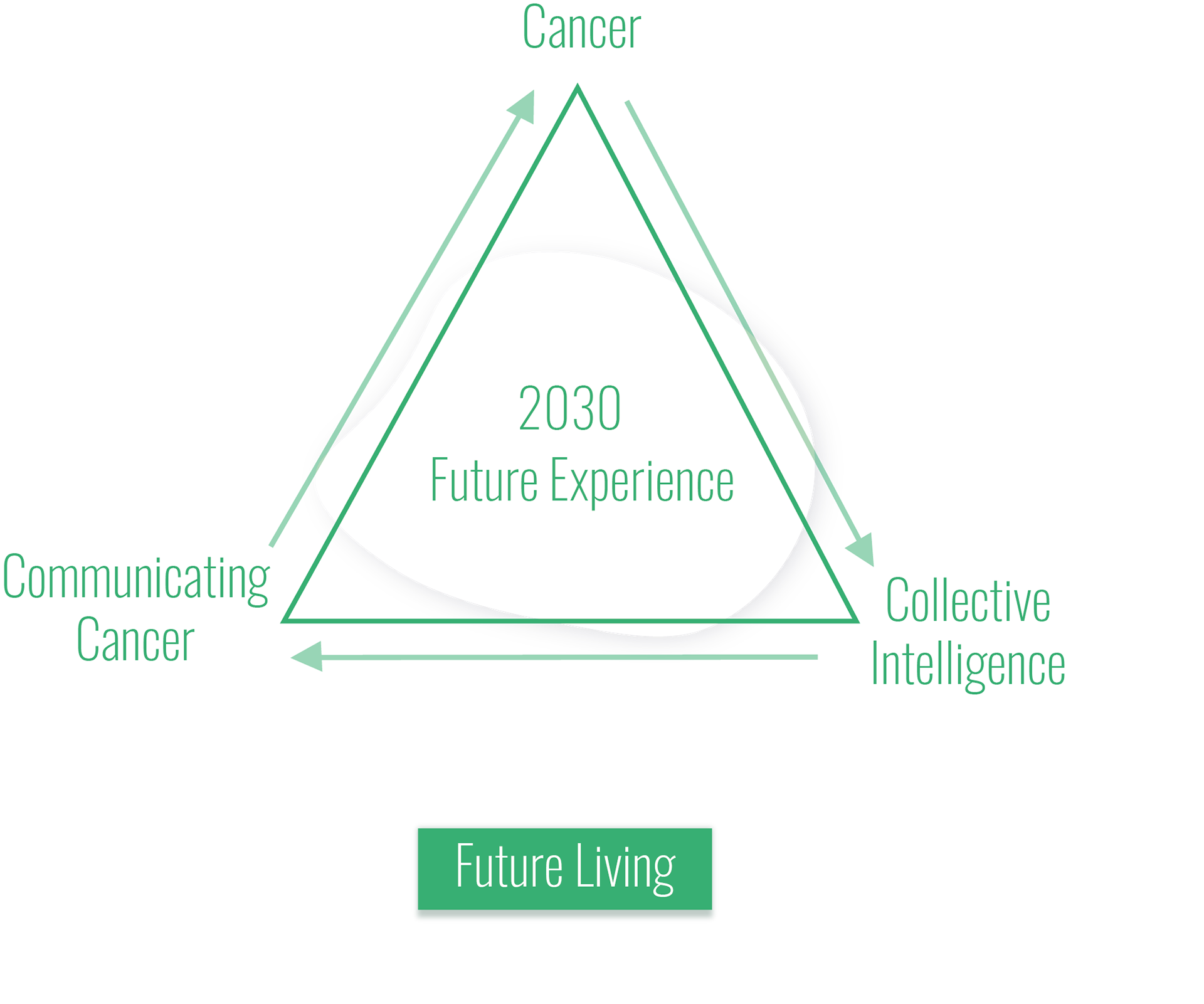 Through the series of

short tasks, alongside designated experts we were able hone in on groups of peop

le to research for the upcoming week. We looked at areas in cancer care where communication is crucial and tried to designate areas that represented rich moments.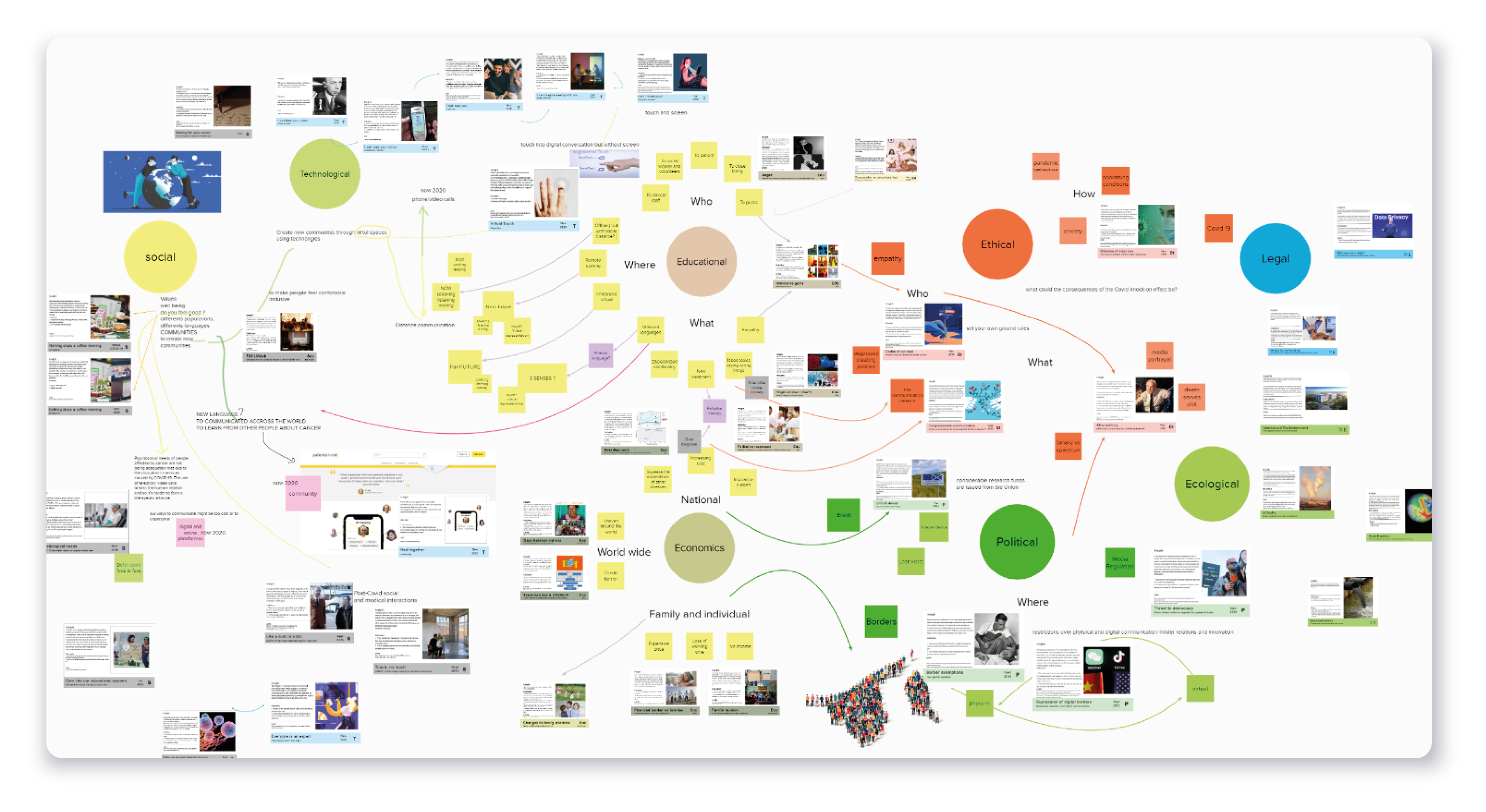 I worked mostly on Political and Ethical research, analysing government policies, media portrayals, borders and ethical conundrums of the field. We created connections via Mural, observing how our findings connect, then created research cards synthesizing the main takeaways.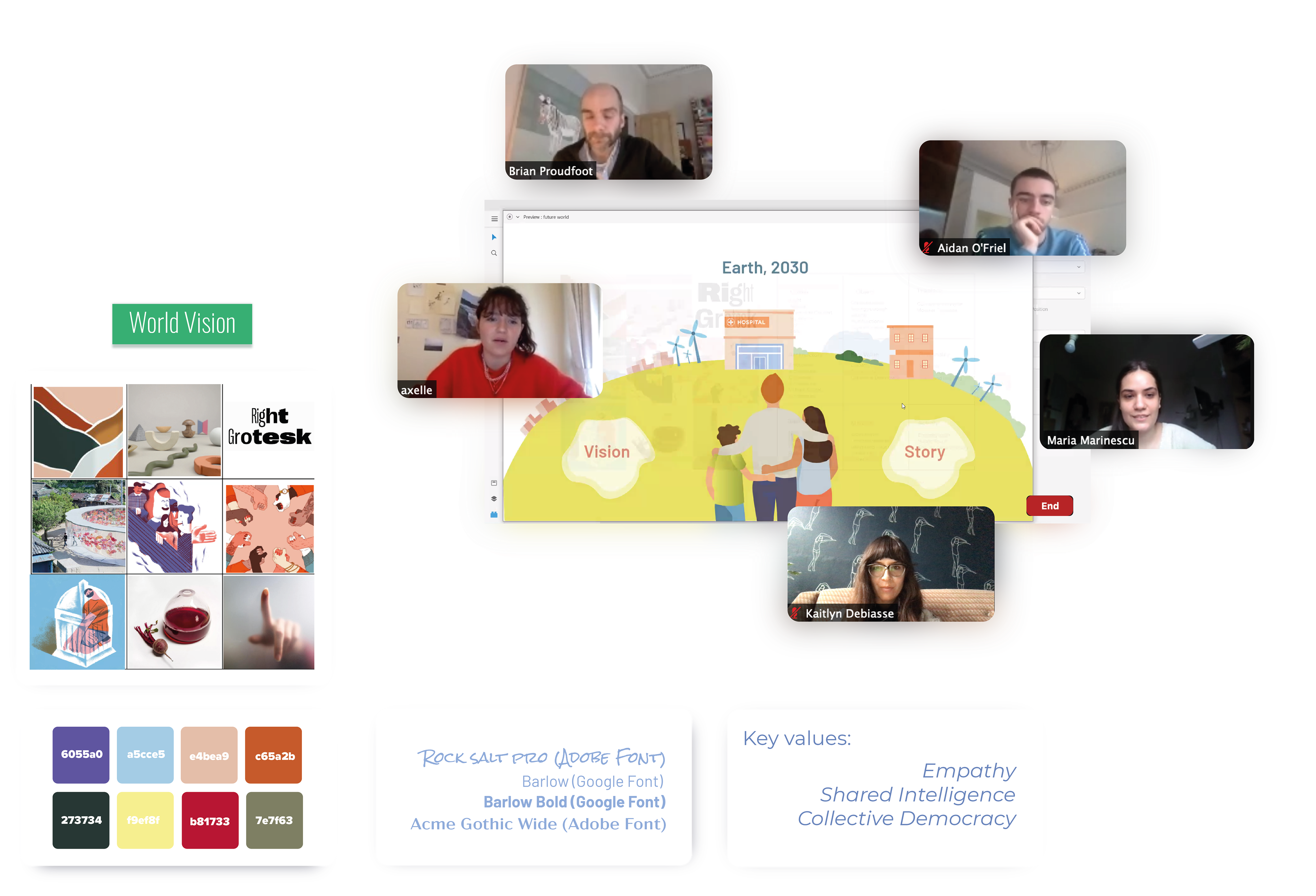 Establishing exhibit contents through remote work via 

Zoom

,

Mural

,

Padlet

and

Adobe XD

.
The Communicating Cancer exhibition can be divided into 8 main categories. These are both components and prompts for its content as they represent the absolute of information that can be accessed through it. The chart shows how the layers inform and connect with each other.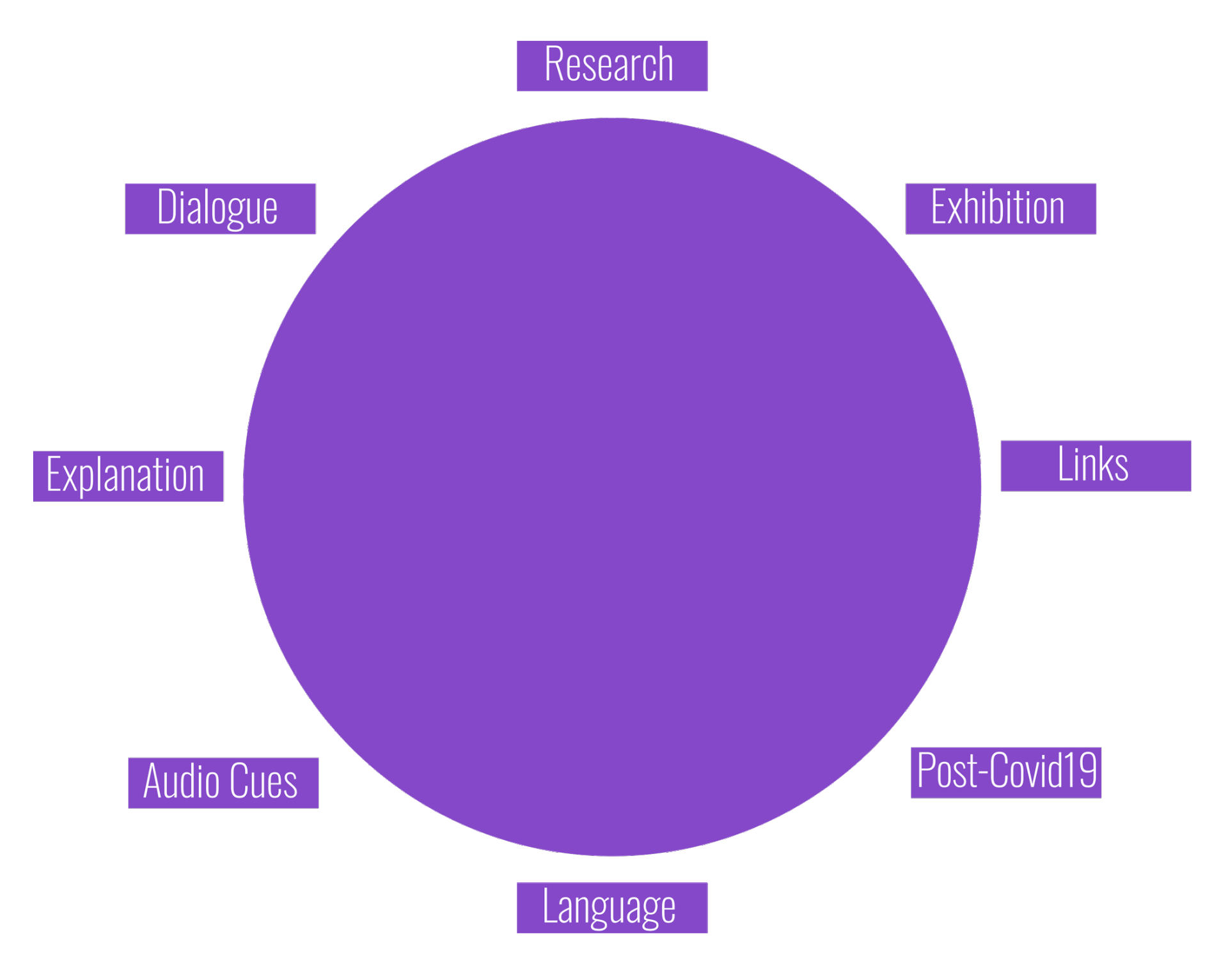 Set to website footage, the trailers aim is to concisely present the nature of the exhibit and guide the viewer through the best method of navigation. Access website here.
For the development of our exhibition, we decide to imagine it as an installation in-situ. Housed within centres of education and knowledge like the Glasgow science centre or community library spaces.
Within these public spaces, the installation will be accessible to a much broader range of people. The use of screens in the installation is a critical representation of the past while creating a fully immersive visual, sonic and textural experience that is tangible and real for the audience.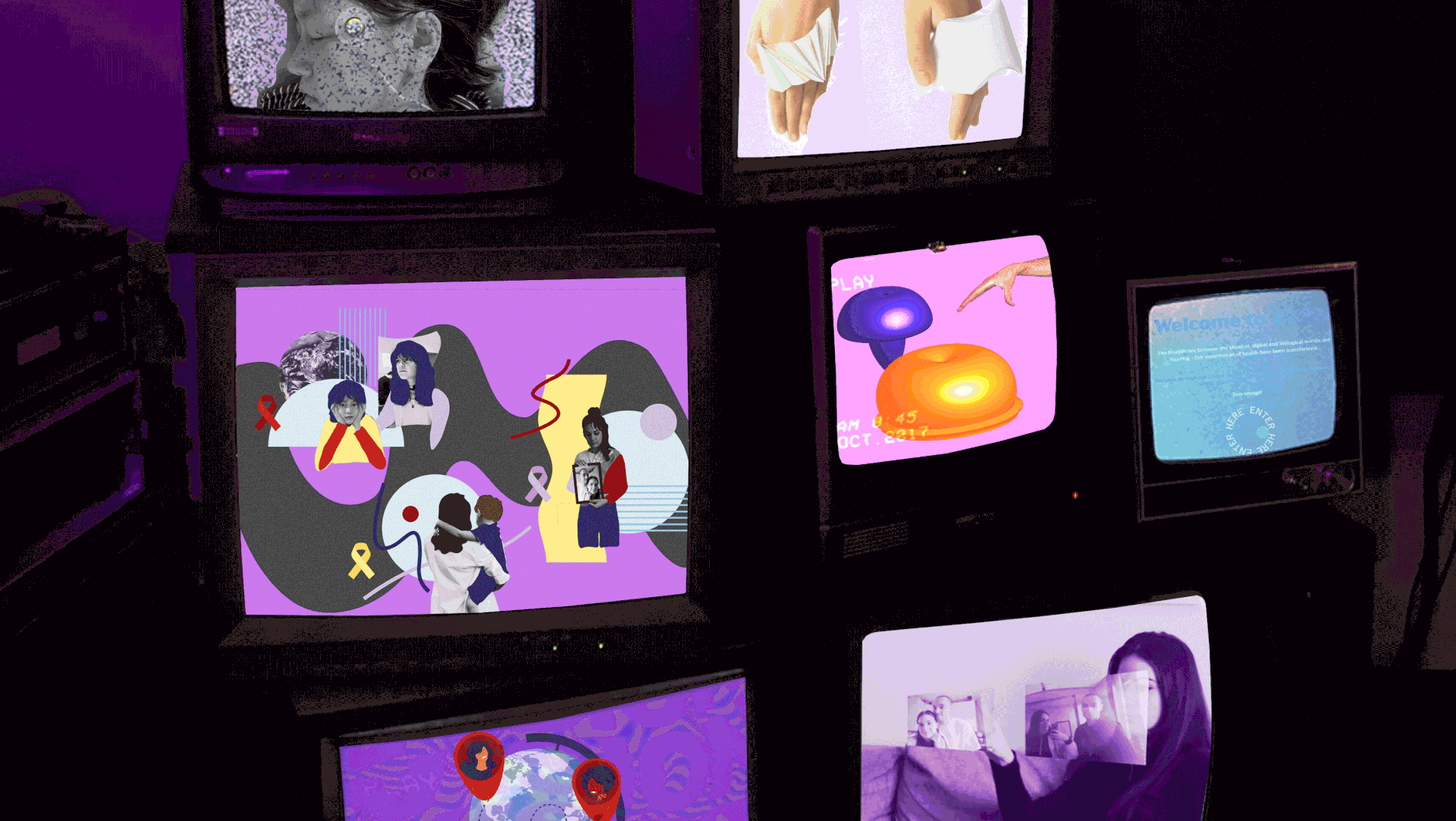 Living Language affords better communication between medical professionals and those affected by cancer in treatment pathways, clinical research settings and personal life. 
It is a democratic platform where users can create and vote on visual symbols that describe cancer symptoms. Voting is done in an electoral system as each global region holds a percentage of influence based on users and population, preserving a universal perspective.
Selected symbols are catered towards wide audiences, regardless of knowledge level or spoken language. Living Language creates an intuitive method to describe the condition, available to most. 
Being an international dialect, it has the opportunity to become used across all fields of medical practice- capturing data in its purest state, without the need for translation.