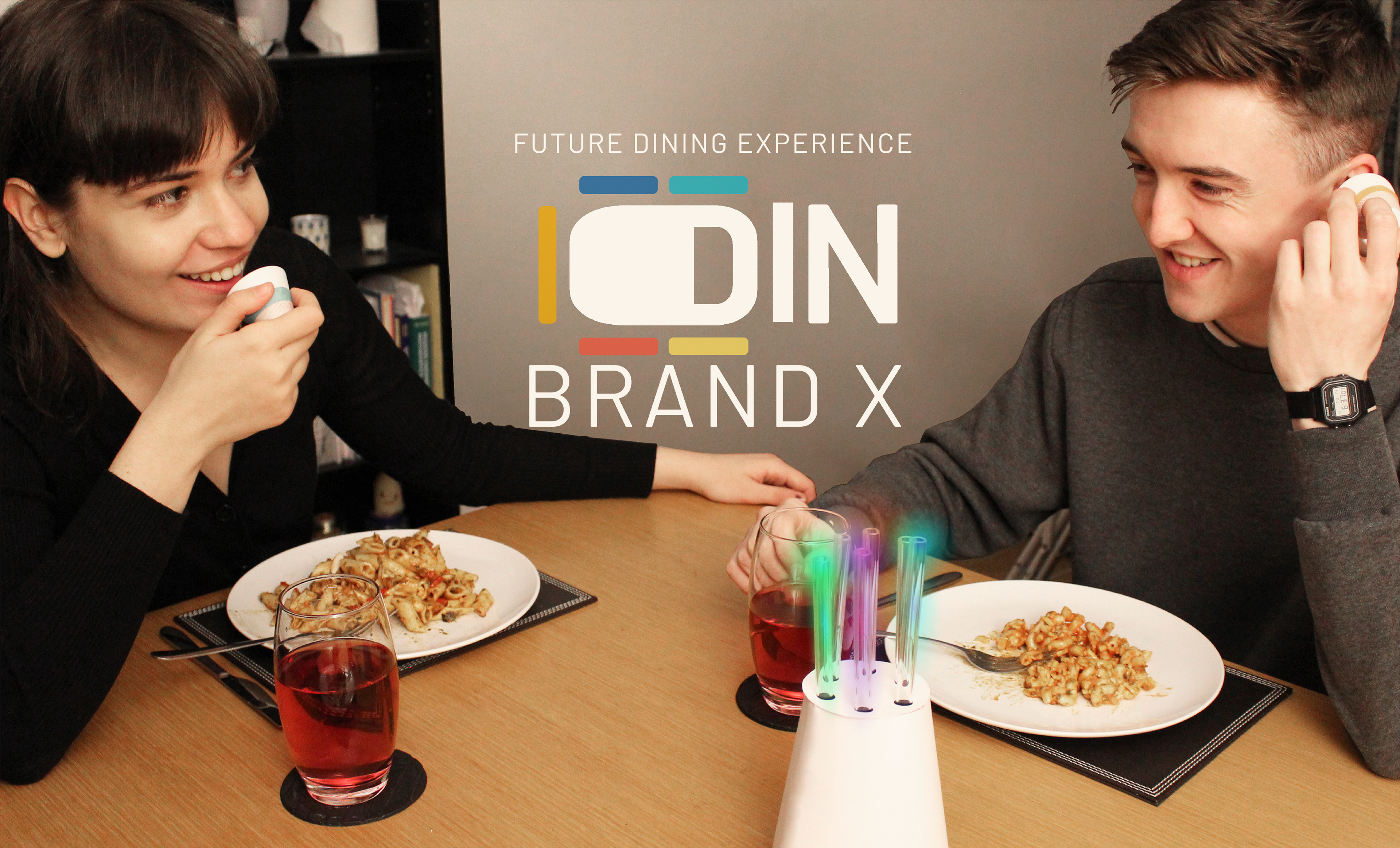 Prototyping, Branding, Speculative Research
Maria Marinescu-Duca, Andrew Smith, Alice Xiao
Working in a team of three we were asked to develop propositions for a new lifestyle brand aimed at the
home of the future
, in approximately 10 years' time. 
We were given the

space of the dining room

as a starting point and responded to emerging social, cultural, technological, economic and political phenomena surrounding it. 

​​​​​​​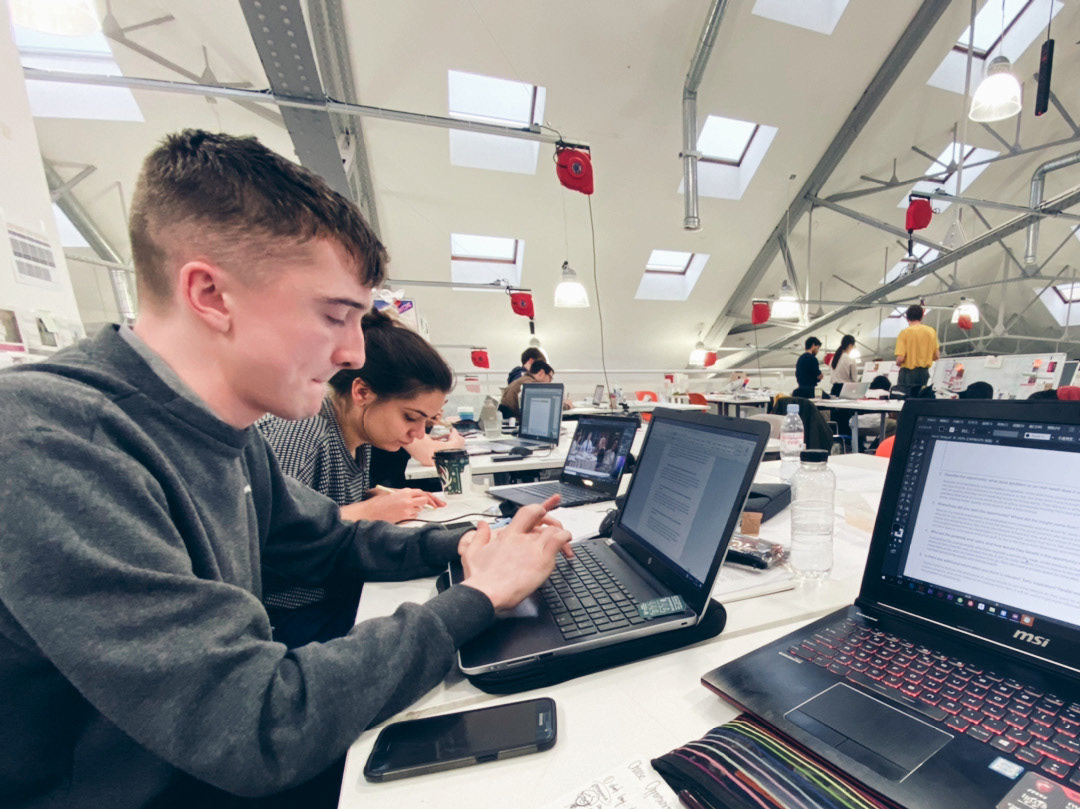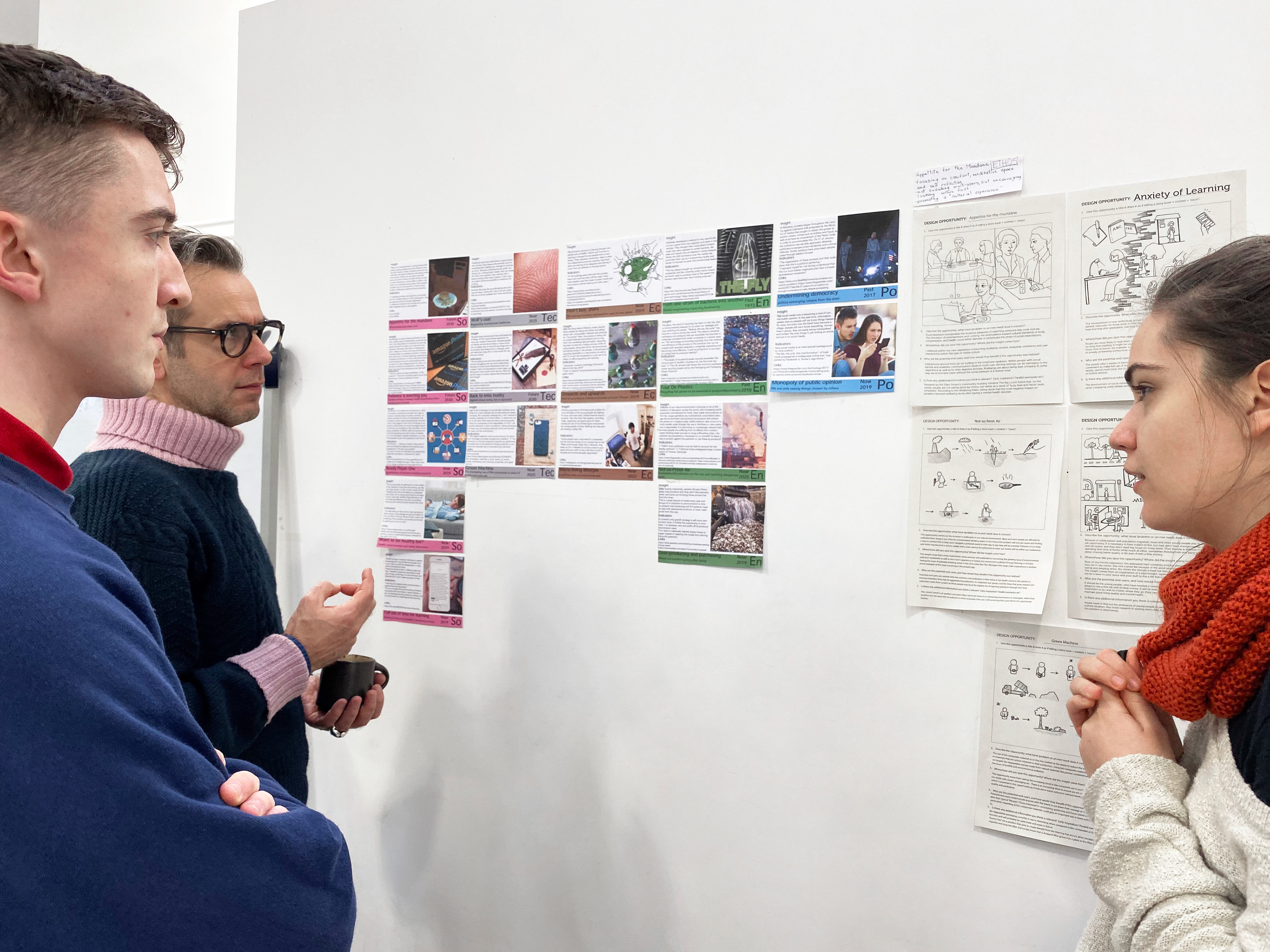 In the research phase we mapped out speculative scenarios to situate the brand in the future context. Then, we analysed how present trends will develop with a focus on user interaction within the dining context.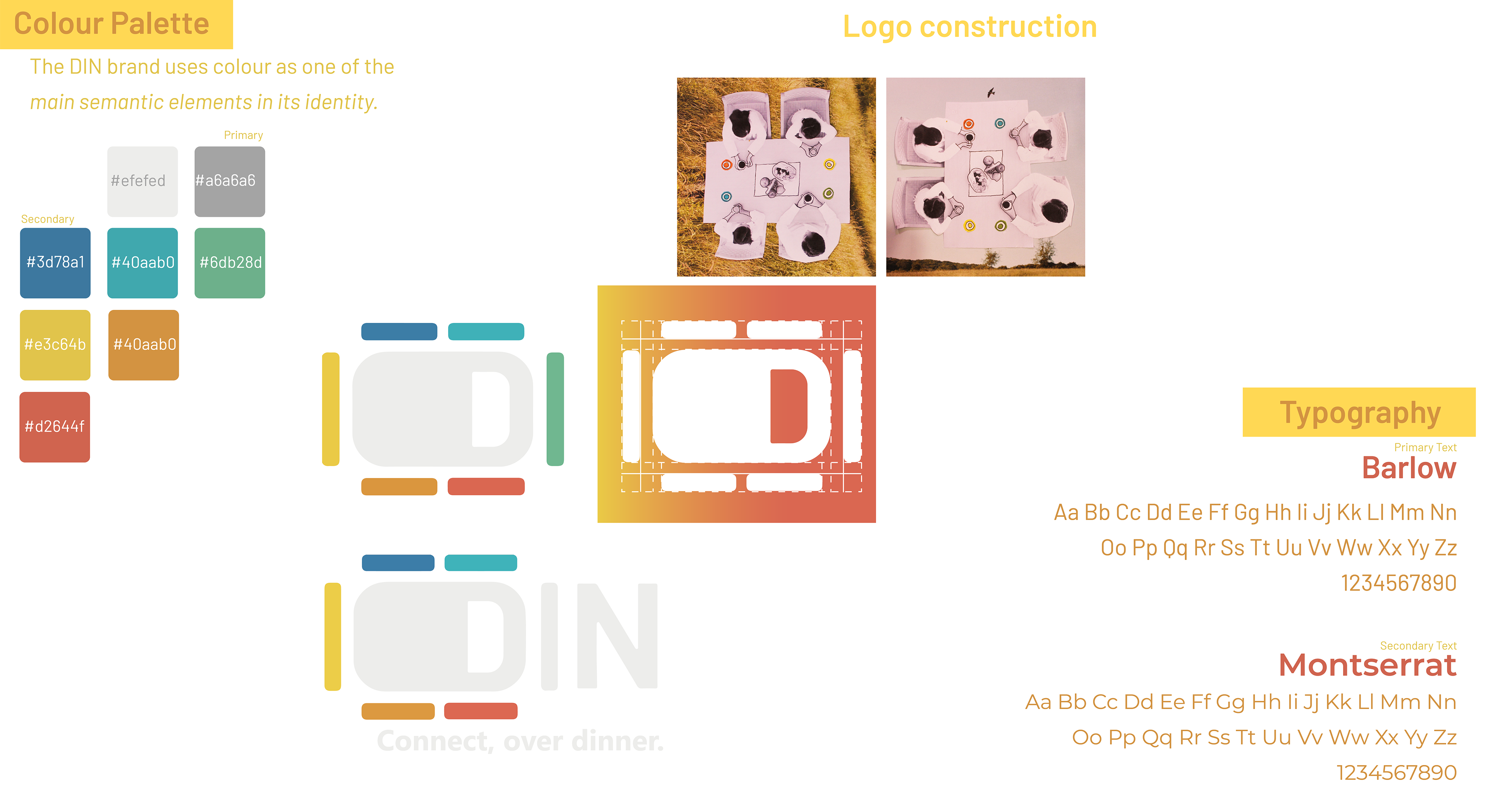 Branding was the central ask of the project. I started collaging secondary source materials and exploring brand journeys to see which values aligned with our desired tone and context. We decided an intuitive symbol, representing the dining table would be most favourable. While most people do not have a formal dining room, we all have similar notions of what a dining space should look and feel like. 
Although formal dining is down trending we wanted to create a brand that would make people in the future excited to experience the more formal togetherness of dining. The colourful accents in the logo represent the participants in the experience of dining, as the table is only a pretext to the closeness dining affords.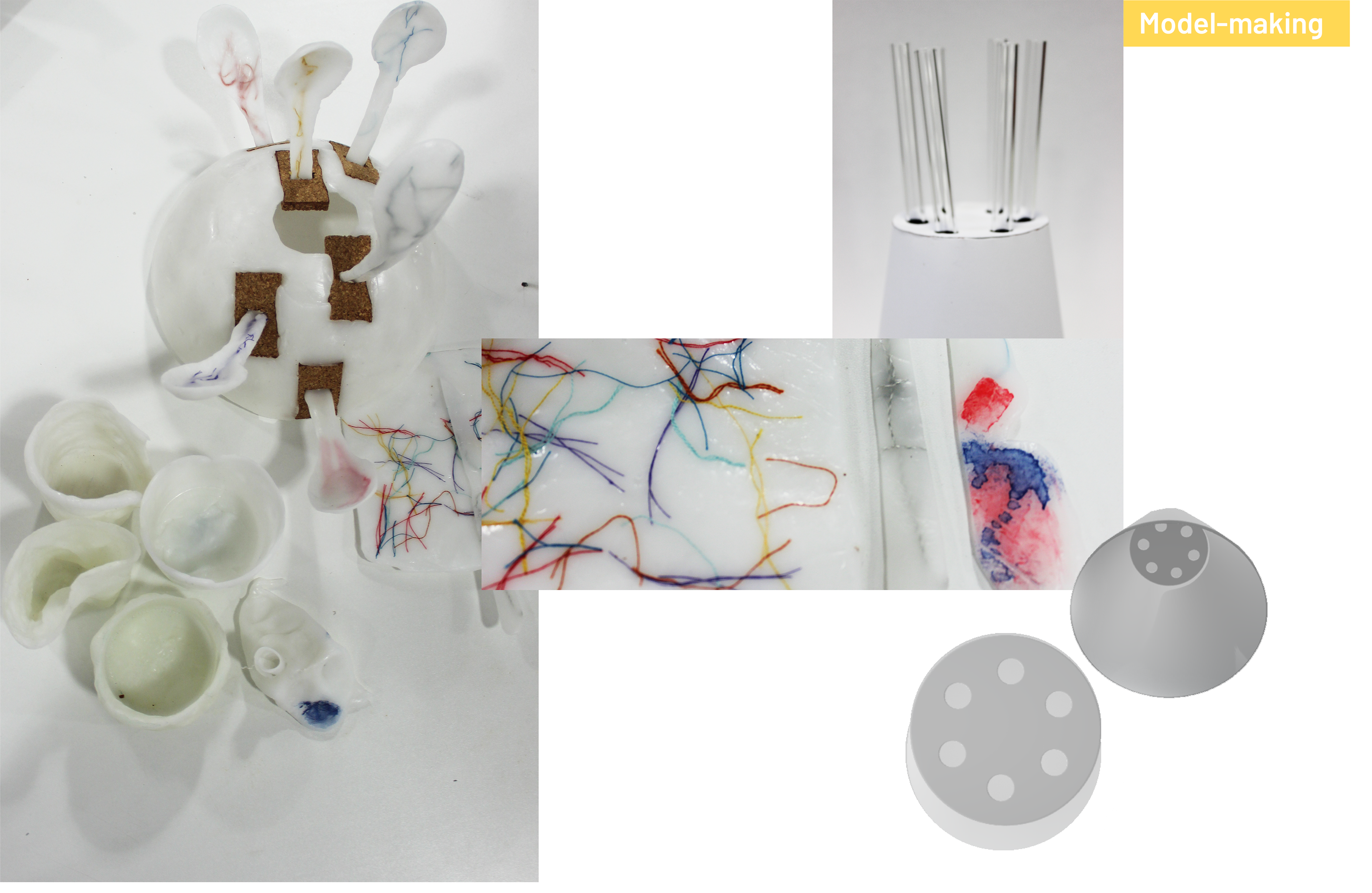 For my individual contribution to the project I developed models exploring shape and function of the dinning centrepiece. At first portrayed through playful models made out of thermoplastic with  colourful threads to signify the physical presence of future tech. Later, I started developing dining tools to accompany our designed objects in the final exhibition. 
Because of the high-tech approach and feel of my colleagues outcomes, we decided to have continuity in our dining ranges materiality- so for my final outcome I modelled a simple shape in Rhino and printed it in a minimal white shade. To represent the interactions I developed a series of glass straws that can mirror the interactions at the dining table with their colour and movement.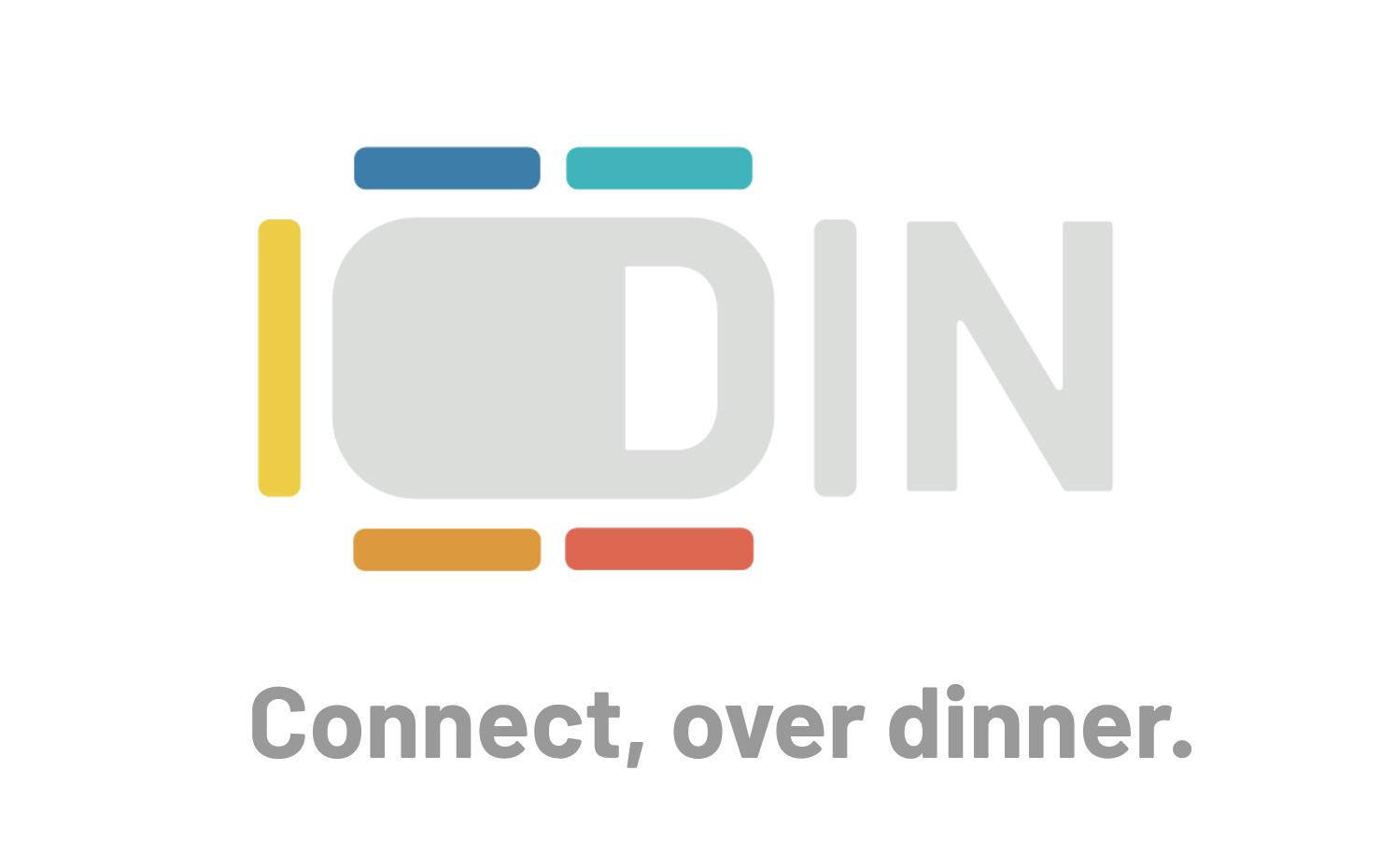 We worked on proving continuity in use and feel for our artefacts and modelled the app functions with that in mind.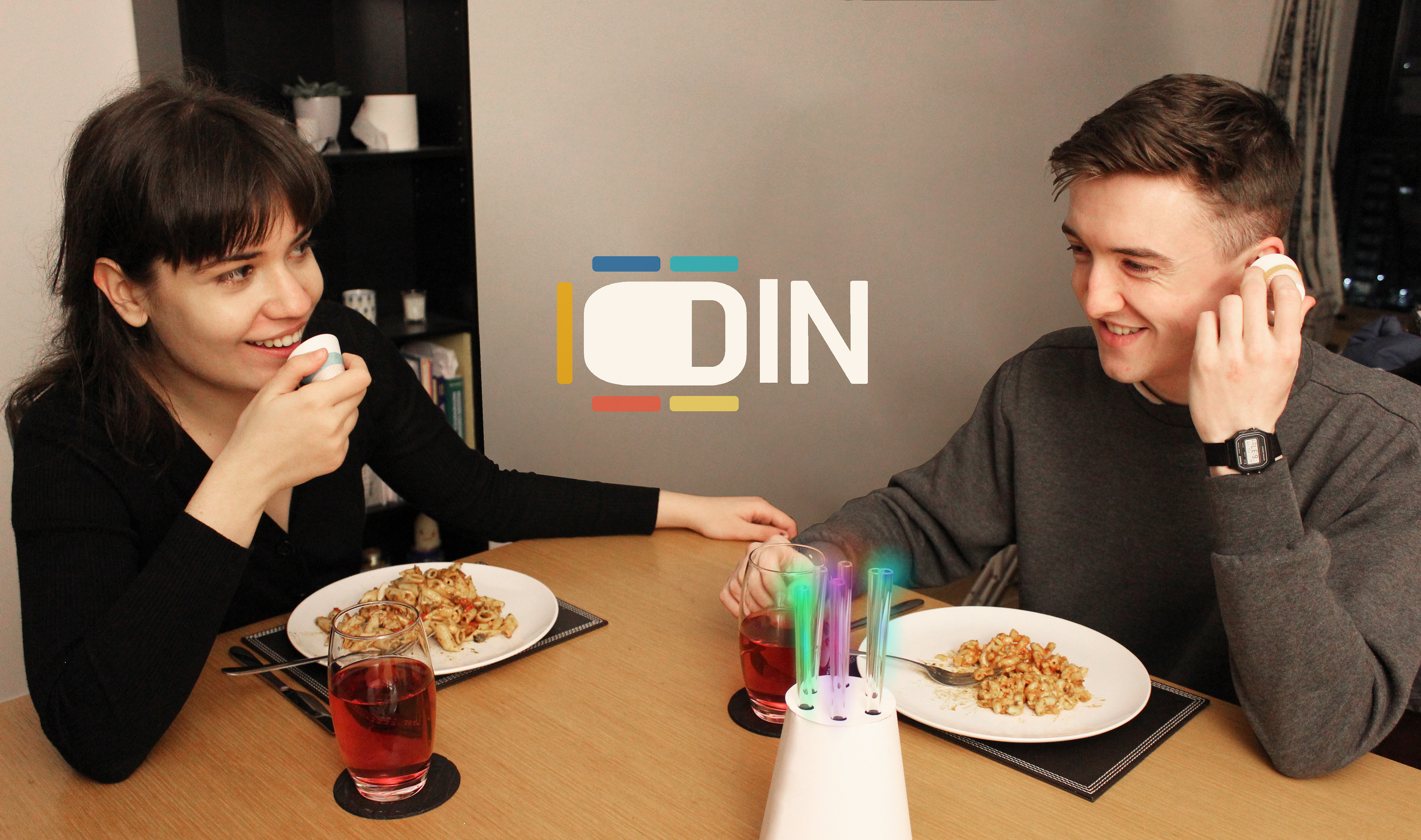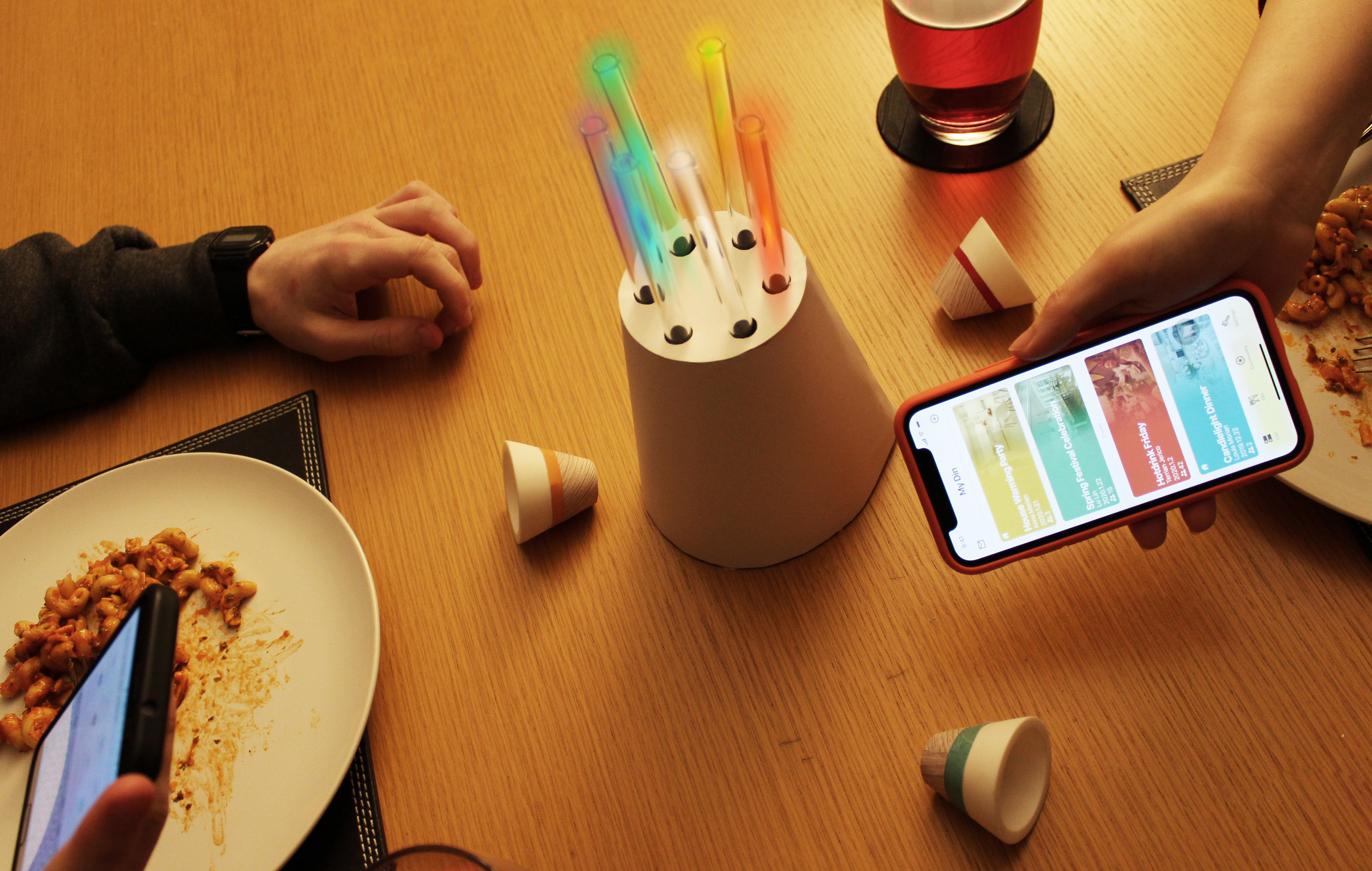 "In an increasingly disconnected world, DIN connects people through the love of dining and community."
"The
DIN App
uses machine learning to provide you with the best possible dinner experience."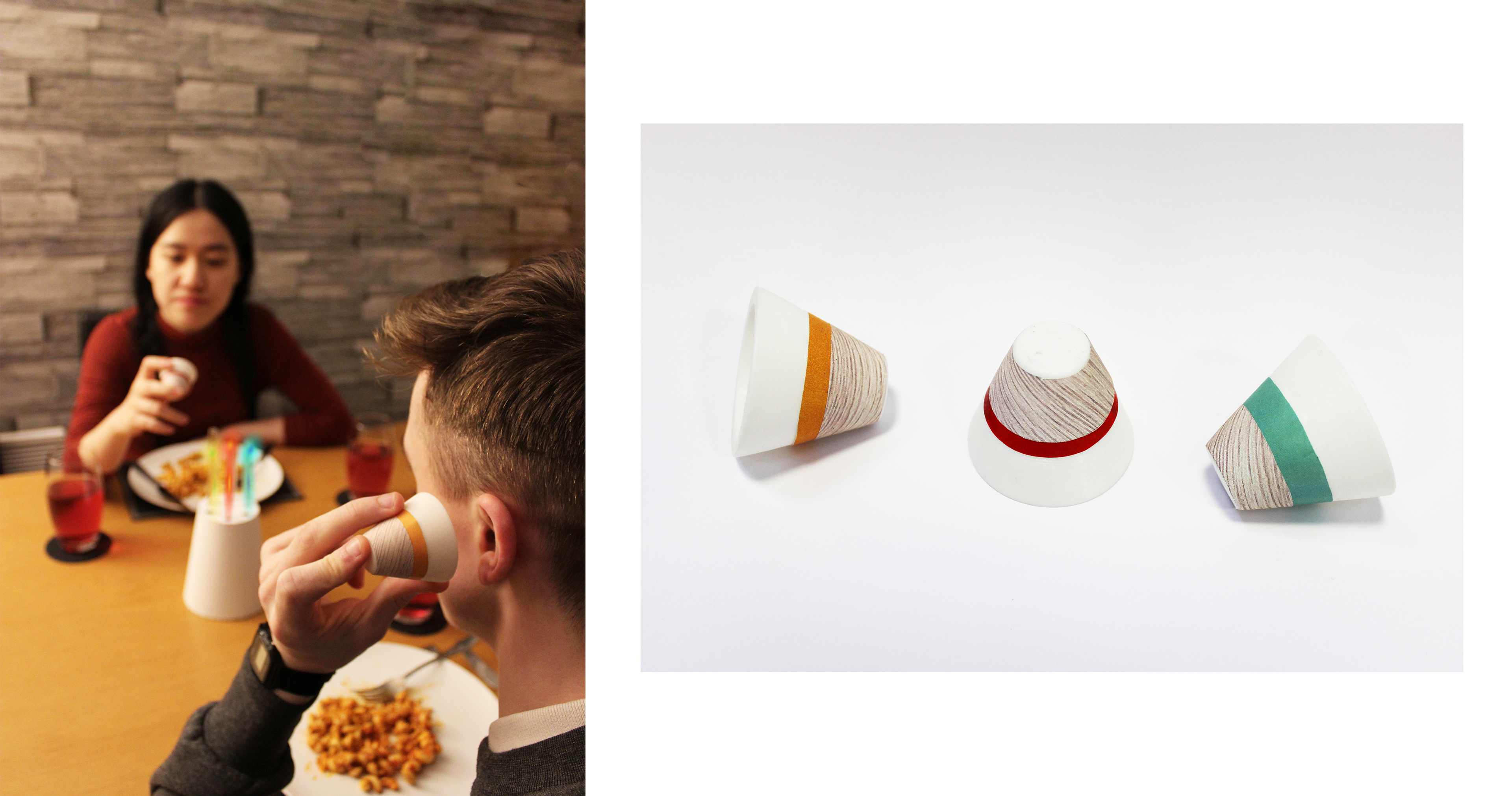 The project being exhibited at The Lighthouse, Scotland's Centre for Design and Architecture.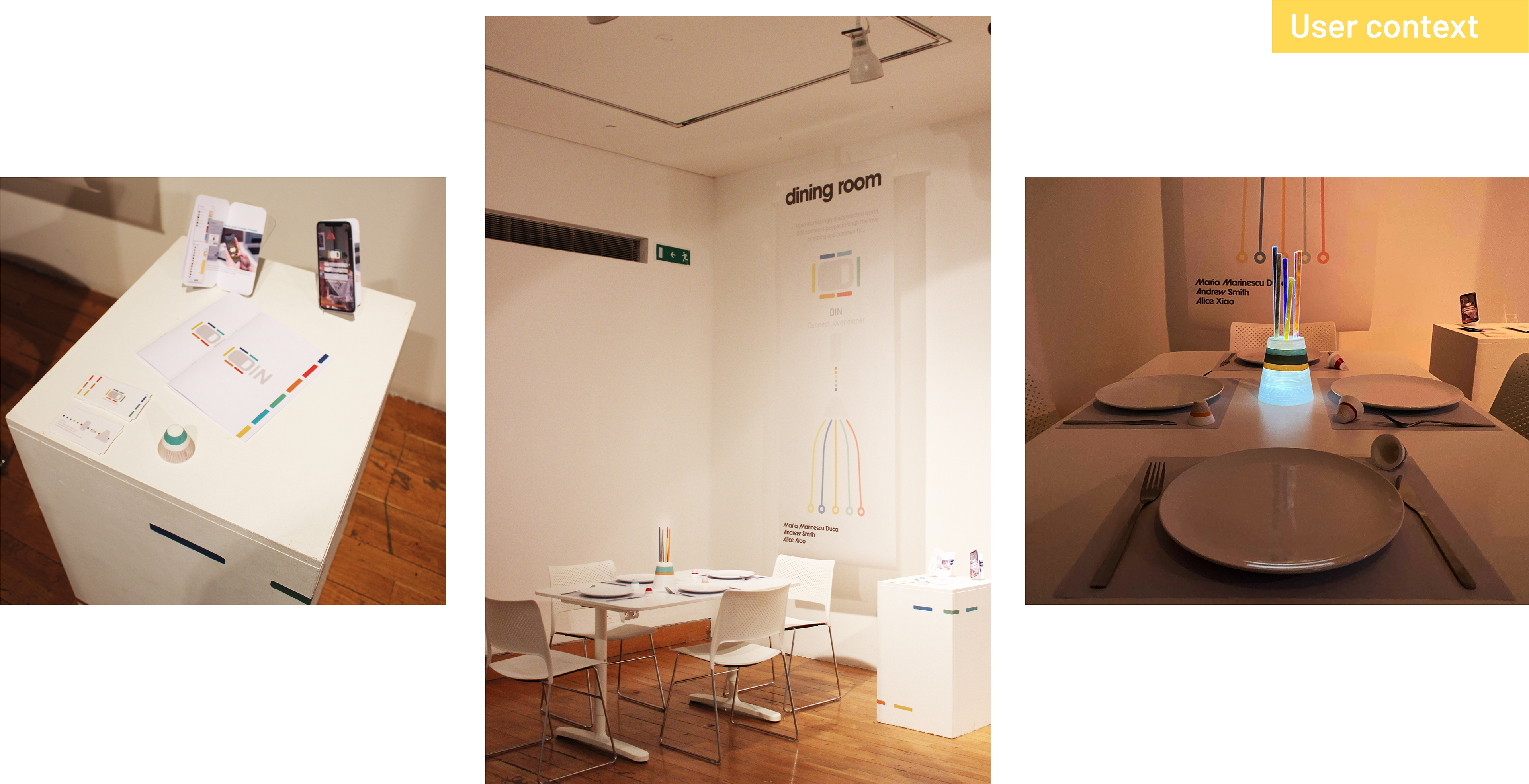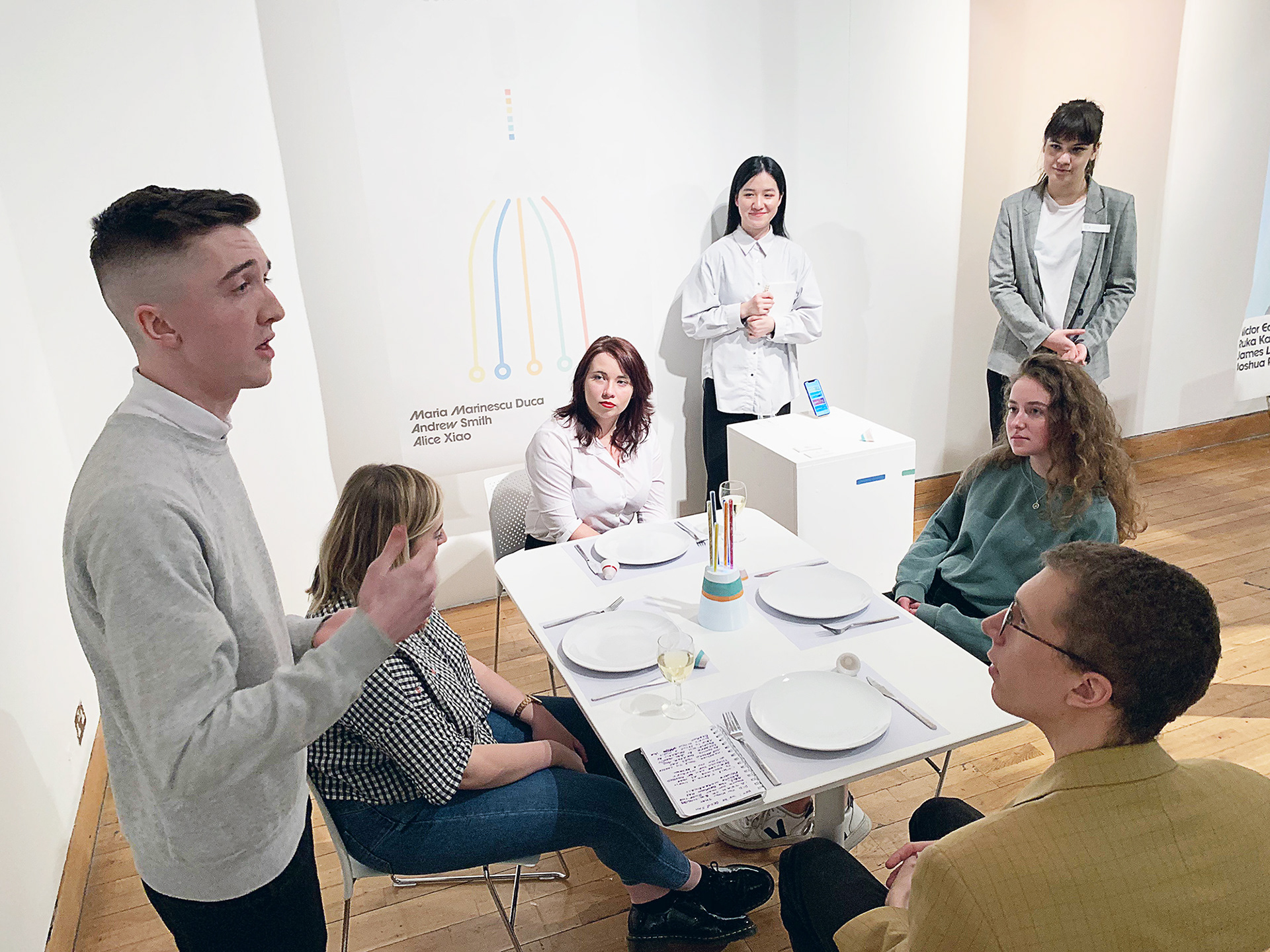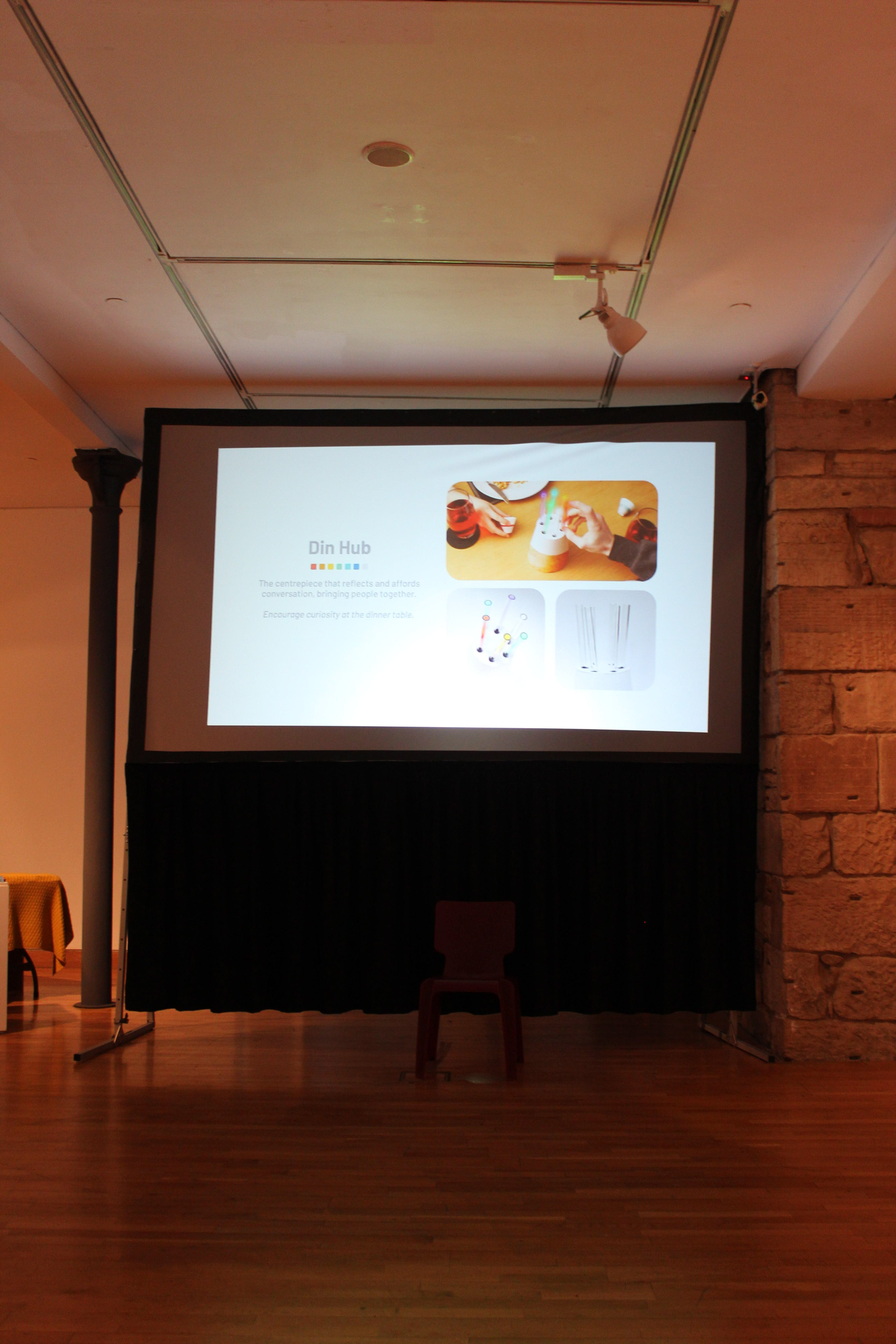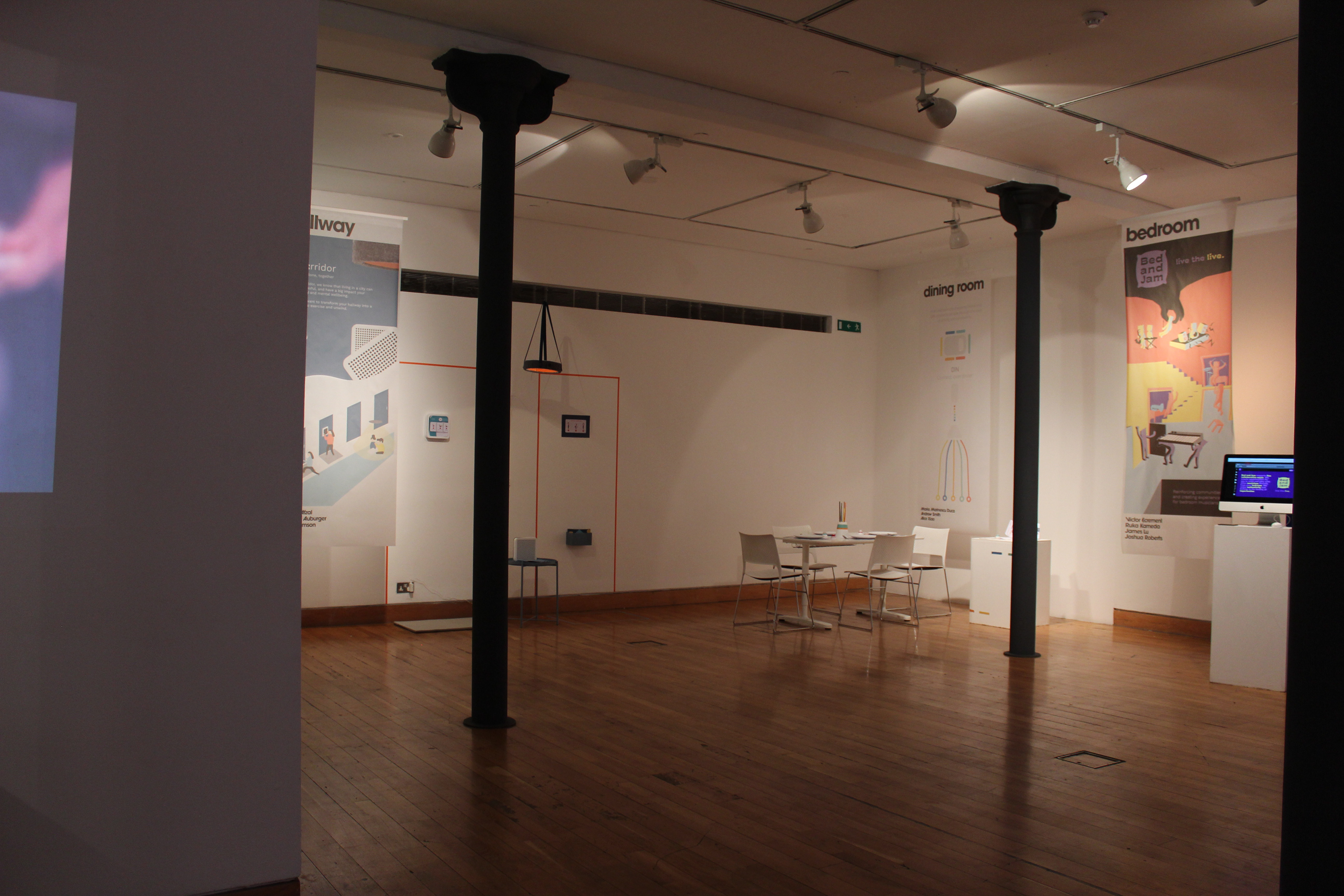 For more information on this project, you can read my project journal below: